My #3 child turned 6 a little while ago. Once again I was drafted as the cake decorator in chief. He wanted a racing car, so he got a racing car.
We were fresh out of Oreos for the tires so I used what I could find in the pantry.
Here are a few of my other efforts, just to prove that I'm a serial offender.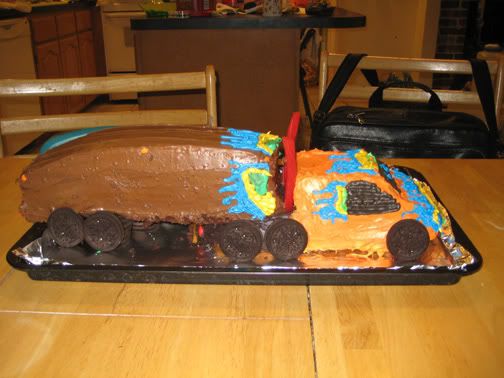 The 3D train sagged a little.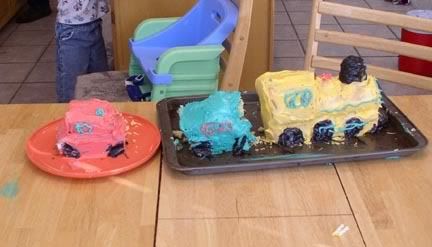 I thought the John Deere looked good.
Scooby was a winner.